Fireworks Display, Nov 2015
We were thrilled with the support our firework display had - thanks to everyone who made it possible. The day started off with a team of helpers putting up the barriers, tent and marking out the parking areas. Special thanks goes to Mary Roughley for allowing us to hold the event on her land again and to Robert Fairley for all his help in opening up the gaps for parking and building up the bonfire with his tractor.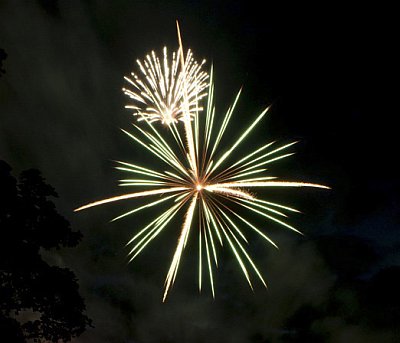 The Fireworks were supplied by Genies Fireworks in Clacton. Thank you Pip for supplying these and the running order for lighting them. Ken Hatch and Brian Conner did a wonderful job at lighting all the fireworks and thanks to all the Amenities Group members who came along and acted as Marshalls on the night. Manningtree Fire Service sent along a fire engine with a full complement of firemen and lots of boys and girls had the chance to see inside.
Thanks Essex Medics for attending to cover the First Aid; Steve and Michael did a great job organising the car parking; Tara from TJ Catering was kept busy feeding everyone; it was a great team effort!
Thank you for the donations we received on the night and the support from our Sponsors. It was a brilliant Community Event - which we hope to repeat in 2017. We think we had over 300 people so thanks again to everyone for supporting us.
Chairman
Date:
Saturday, 7 November 2015