Friends of Little Bromley Church
Our first social event of 2022!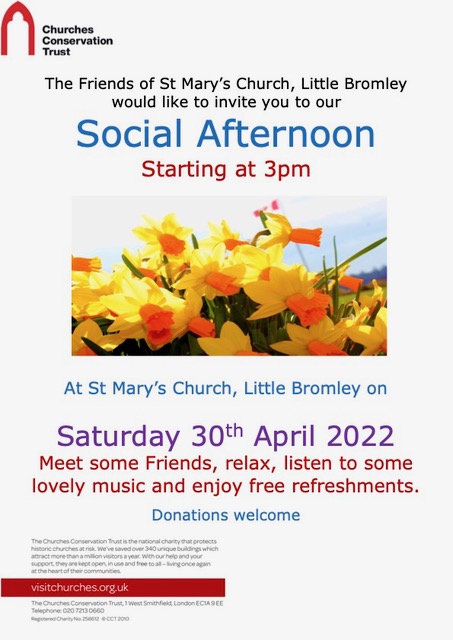 Friends of Little Bromley Church (FOLBC) is a group of supporters who are on a mailing list to hear about happenings, some of whom attend events and others of whom are volunteers that make things happen.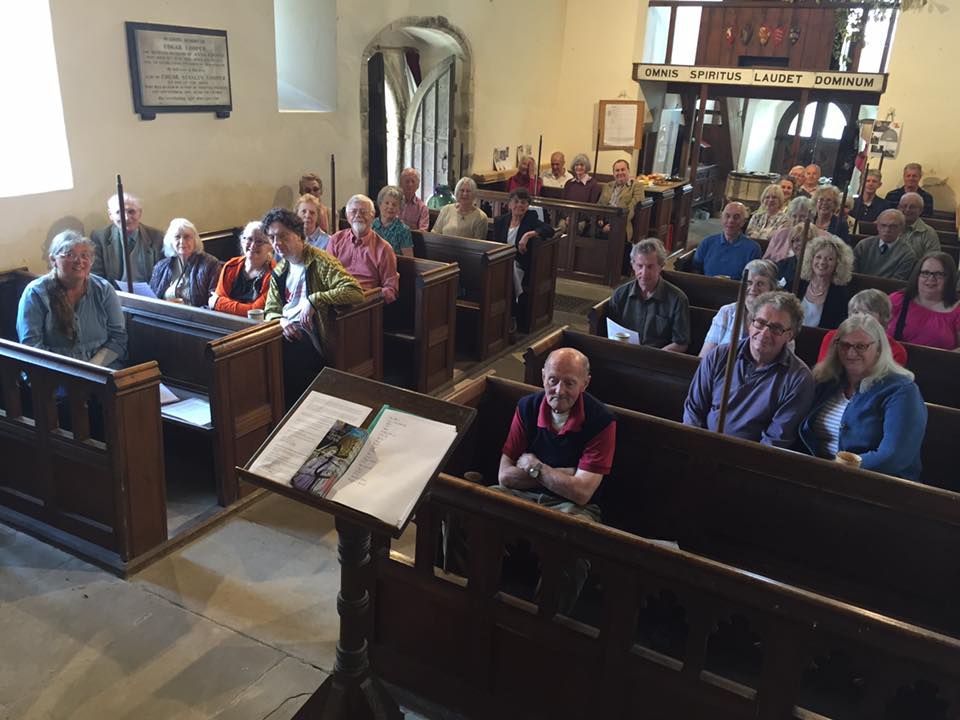 Join the Friends mailing list

Once a member, if you no longer wish to receive emails, you can click 'unsubscribe' at the bottom or any of our emails.
You can follow us on Twitter and Facebook
For more information please contact us. If you need a lift to an event, let us know and we will try to organise it.
Can you help Friends of Little Bromley Church?

Volunteers are needed for helping at events: welcoming visitors, refreshments, distributing leaflets, church flowers, cleaning, etc.
If you can help, please sign up for the events of your choice.
email to friends@littlebromley.org.uk
About The Friends of Little Bromley Church

In 2006 the Friends of Little Bromley Church was started as an informal group which aims to
stimulate the use and enjoyment of the church and its churchyard
promote the church for suitable events (such as open days, flower festivals, talks, concerts, religious services)
organise church cleaning and preparation for these events
assist the Churches Conservation Trust practically and financially with supervision of the church and improvements to the building
coordinate management of the churchyard on conservation lines, in co-operation with the PCC of the Bromleys and Lt Bromley Parish Council and to assist both bodies financially with the care of the churchyard