Five Estuaries Offshore Windfarm Update
Update - 5th August 2022
Five Estuaries consultation feedback forms need to be completed by 12 August. You can complete this on line
!https://engage360.tractivity.co.uk/DC60EF21-378E-4ECB-8367-4CB55991D3A4/...
You can find it at the end of their virtual exhibition tour which is interesting. They have also included some updated, detailed maps of the proposed route for connecting offshore through Tendring to Ardleigh and the option of sites for a new substation here.
Update - 27th July 2022
Five Estuaries has received requests to provide maps showing their cable search areas and substation search areas at a larger scale. They have now published these on the project website: www.fiveestuaries.co.uk/consultation . The maps which especially affect Little Bromley are shown.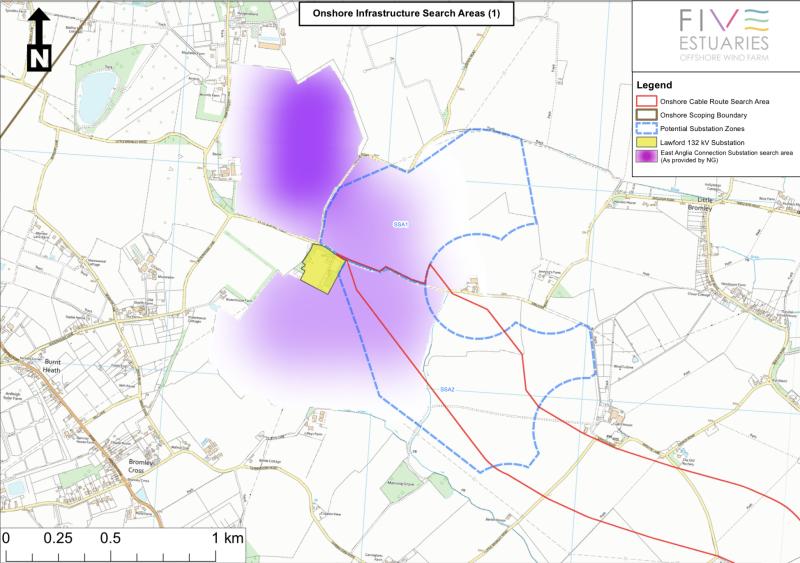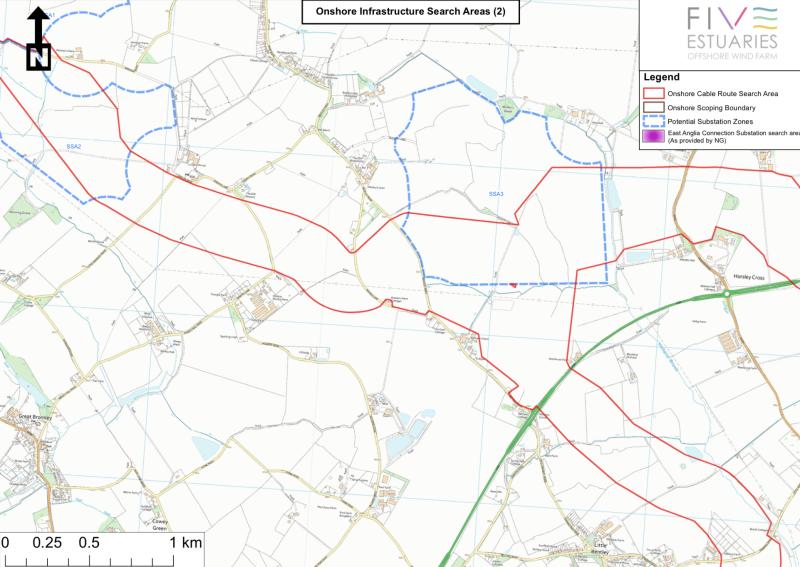 Update - 11th July2022
Five Estuaries has published a map showing its proposed cable routes and options (3 being considered) for Substation location. These all impact Little Bromley. See below.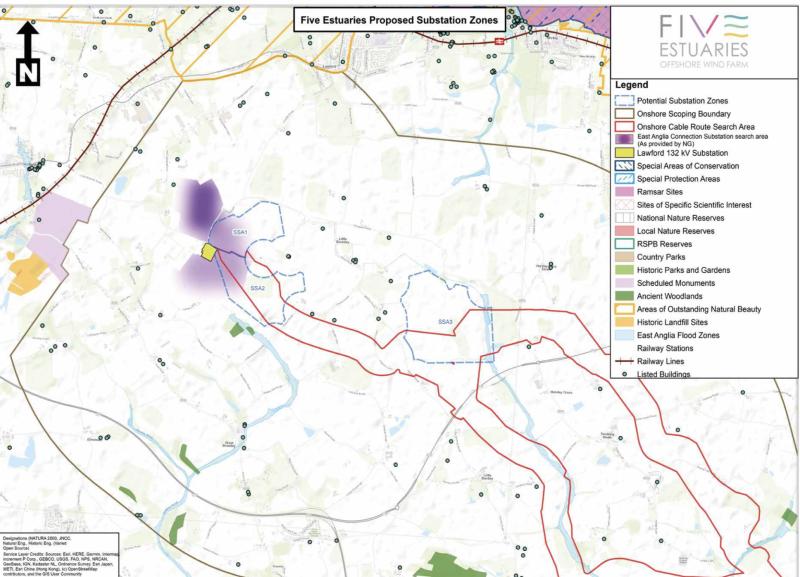 ---
Five Estuaries Offshore Windfarm
Five Estuaries Offshore Windfarm is one of the offshore energy providers that National Grid is expecting to connect into their proposed East Anglia Green Energy Enablement Connection Substation. National Grid are proposing to locate their substation near the existing Lawford Substation site at the Ardleigh Road/ Grange Road junction on the edge of Little Bromley. We have been advised that the Five Estuaries substation would be around 1km from the National Grid substation.
FIve Estuaries have started their initial public consultation and want feedback by 12th August 2022. Information can be found at www.fiveestuaries.co.uk and you can sign up for their newsletter at this site.
Five Estuaries are holding a public event at Ogilvie Hall, Wignall Street, Lawford on Thursday 14th July between 1400 and 2000.