Royal Wedding Tea Party April 2011
Smiling faces and noisy chatter set the scene for our Tea Party when local residents gathered together to celebrate the Royal Wedding at the Haywain on Friday 29th April. With bad weather in the offing we played safe and erected tents, with tables ready to be whisked inside should the need arise. Bunting was put up along with flags to celebrate the coming wedding of Prince William and Kate Middleton.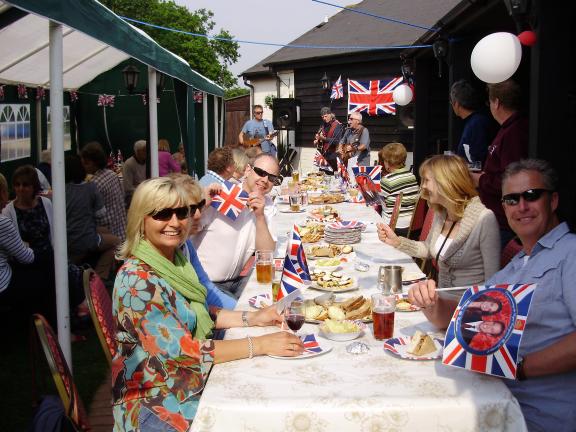 Fortunately the day was just right and around 60 people turned up to enjoy the occasion. With donated cake and savouries in abundance no one was allowed to be hungry. A relaxed atmosphere gave everyone the chance to chat and eat and chat and eat some more! Landlady Dawn had arranged for a live band that was lovely to listen to.
We had organised a drawing competition for any children who wished to take part. Dawn had donated a fantastic first prize of a large artists set and she along with Mary Roughley selected the winning art work. Ed Fairley won the first prize, Giles Lennox was second and Kyle Longhorn was third. They received prizes along with all those who took part.
The afternoon finished with all those who had attended receiving a commemorative book mark from Little Bromley Parish Council.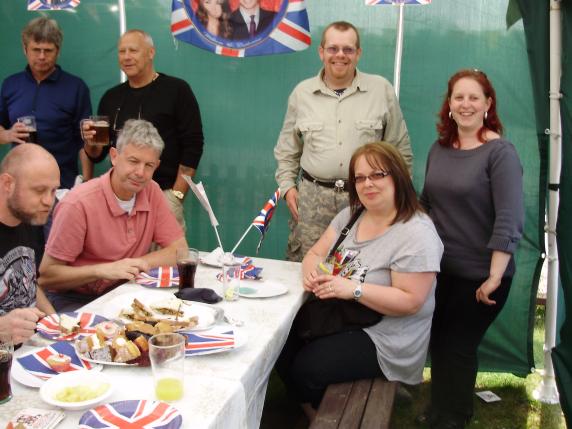 We would like to thank all those who provided food, helped to erect tents and clear away. We must also thank Dawn and Andy for letting us use the Haywain as our venue along with all the hard work that this entails.
Carol Cordwell
On behalf of the Little Bromley Amenities Committee